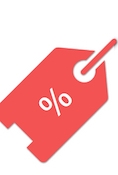 discount 7% extra 2 Nights minimum
discount 10% extra 4 Nights minimum
discount 12% extra 6 Nights minimum
Stay Longer and Pay Less
Stay longer and pay less! Get a 7% discount on your 2-night stay, 10% on 4-night stays and 12% on 6-night stays with this offer.
Room only or Breakfast included
Choose dates
Includes
Don't be hurry!
Free! 1 Hour late check-out
Enjoy of 1 more hour in ourt hotel. Exclusive for reservations made in our official website.
Free parking
Private parking. Subject to availability.
1.

Choose arrival date

Days when the offer applies